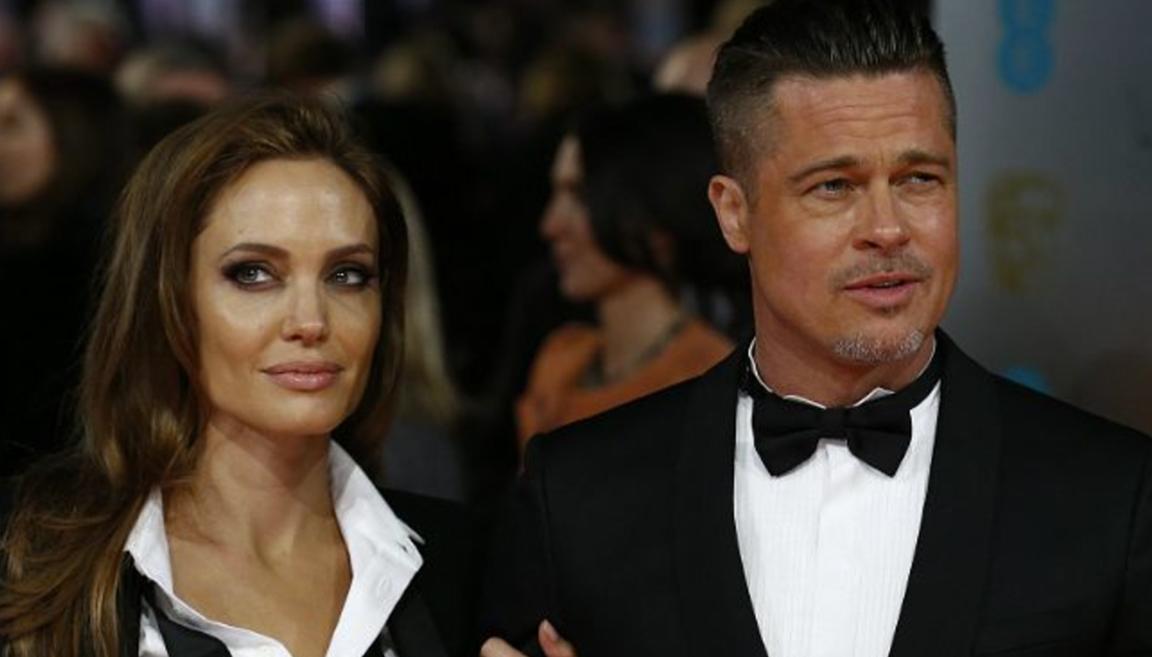 The pair were going inside for an emotional debrief at the home of a friend. 
"There were a lot of tears.

"Nothing was left on the table. 

"They had it out, right there and then in this very modest house. 

"In that moment they decided to make a fresh start. 

"It was a 'come to Jesus meeting' that marked the beginning of a new phase in their relationship."
Reports say the couple split in September amid toxic allegations of drink, drugs and an argument between Pitt and their teenage son Maddox.
This argument resulted in brief investigations by the FBI and social services.
"Angie was very, very angry about the incident on the private plane between Brad and Maddox."

"She threw everything she had at him.

"It was toxic. 

"I've spoken to many people around them, friends and family, and no one could see how they could possibly recover. 

"But both of them realise they are happier together than apart. 

"Once they cleared the air between them, things started to improve."
The Mail revealed that 'Brangelina' are, in fact, working to 'consciously re-couple' and have undergone intensive rehab and spiritual counselling sessions.
Halperin's new documentary, 'Broken: The Incredible Story Of Brangelina', will be broadcast in the UK later this year.
According to 'The Mail', Jolie sees their relationship like Richard Burton and Liz Taylor's whose tempestuous relationship famously resulted in two marriages and two divorces in the 1960s and 1970s.