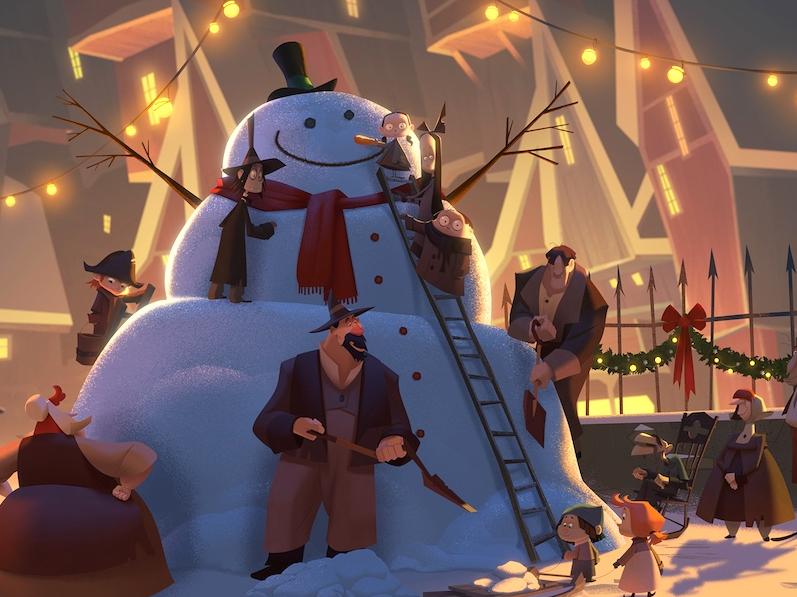 Welcome to the Jingle! 
On the list of things we love, corny Christmas movies are pretty close to the top (second only to free food, so that's a damn high compliment). 
So, you can imagine our level of excitement when we laid eyes on the upcoming release of the new (and maybe corniest ever) Christmas movie, Netflix's Klaus.
Klaus is written by the co-creator of Despicable Me, but there will allegedly be no small yellow Minions.
It follows the story of Jesper (Jason Schwartzman), a postie who is sent to the Arctic Circle after proving himself to be dismal at delivering mail. There he finds a bunch of grumps who hardly exchange words, let alone send letters. Jesper is at his wits' end when he comes across… you guessed it; a mysterious toymaker with a bushy white beard named Klaus (Oscar winner J.K. Simmons).
Now why does that story sound so familiar…?
In true corny Christmas movie spirit, Klaus and Jesper team up with local schoolteacher Alva (Rashida Jones) to revitalise the feuding Arctic community through post and bring them together with the spirit of CHRISTMAS!!!
Honestly, we cannot wait.
Klaus is out on Netflix on the 15th November, so get those stockings ready.
Catch up with Rabbit and Julie Goodwin with their podcast! 
Image: Netflix/Klaus, Giphy
Written by Isabella Bull