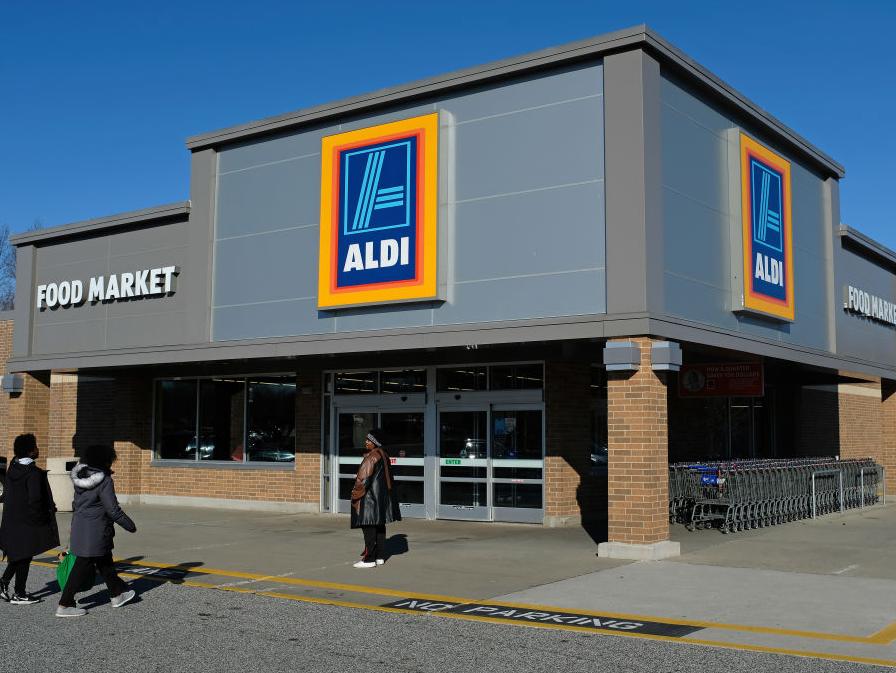 They're in some serious hot water. 
The German supermarket giant has made some major inroads into the homewares and furniture, offering up budget versions of luxury goods. However, the company is in hot water after an announcement it made over one of its most anticipated goods.
ALDI's $69 wooden stool was due to hit shelves yesterday morning as part of the retailers Special Buys sale and was seen to be the cheaper version of the Mark Tuckey Egg Cup stool – a product that normally retails for around $550.
However, the supermarket decided to pull the product from sale before it even had a chance to go on sale.
In a post on their Facebook page, ALDI said that the stool wasn't available due to "production issues".
"Due to production issues, ALDI wishes to advise customers that the Natural Wood Side Table (in both black and natural) will no longer be available as a Special Buy on Wednesday, July 11. It will be available to purchase on Wednesday, August 29. We apologise for any inconvenience caused," the post read.
However, many are saying that the pulling of the product actually had nothing to do with 'production issues'.
As news.com.au reports, just hours before the stool announcement the Design Institute of Australia (DIA) launched a petition against ALDI's 'copied products'.
DIA Chief Officer Jo-Ann Kellock told news.com.au that ALDI's copies were "ridiculous" and "so blatant", and said that "Australia's current intellectual property laws are grossly inadequate."
Kellock states that ALDI shouldn't be able to hide their intellectual property breaches behind a big company and a big brand.
What do you think?
SEE ALSO: Why you should NEVER put cotton buds in your ears
SEE ALSO: Macca's has introduced two new spicy menu items
SEE ALSO: The truth behind why restaurants don't split bill
Words by Kate Stevens
Images: Getty/ALDI Facebook