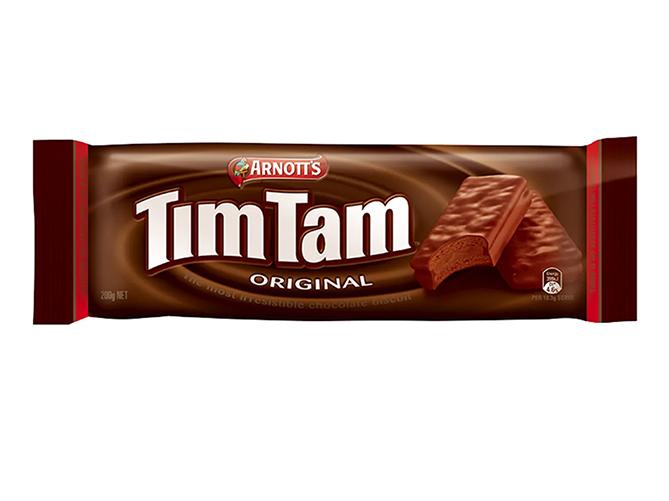 Not the Tim Tams!
Arnotts, Aussie biscuit pros behind the likes of Shapes and Tim Tams, has officially been sold.
Global investment firm KKR, formerly known as Kohlberg Kravis Roberts, has confirmed it will buy the Tim Tams maker from food giant Campbell's Soup as part of a $US2.2 billion ($A3.2 billion) deal.
Campbell's bought the 150-year-old company in 1997 and first flagged a sale last year as part of a plan to reduce debt.
"We are privileged and excited to have the opportunity to invest in and grow Arnott's as an independent business in Australia, in addition to further developing Campbell's trusted brands across the broader Asian market," KKR member David Lang said.
"This is a milestone investment for KKR, and we look forward to working closely with the Campbell International management team to seek out new and exciting opportunities."
The news comes after the last big change from Arnotts, the infamous 'bigger bolder flavour' Shapes endeavour.
Universally canned, the new version of the beloved Aussie biccies caused nothing short of an uproar, garnering outrage, a Twitter storm and a Change.org petition.
Let's home the new owners know better?
SEE ALSO: NSW drivers warned ahead of digital licence roll out 

Written by Ally Parker 
Image: Arnotts
Source: AAP