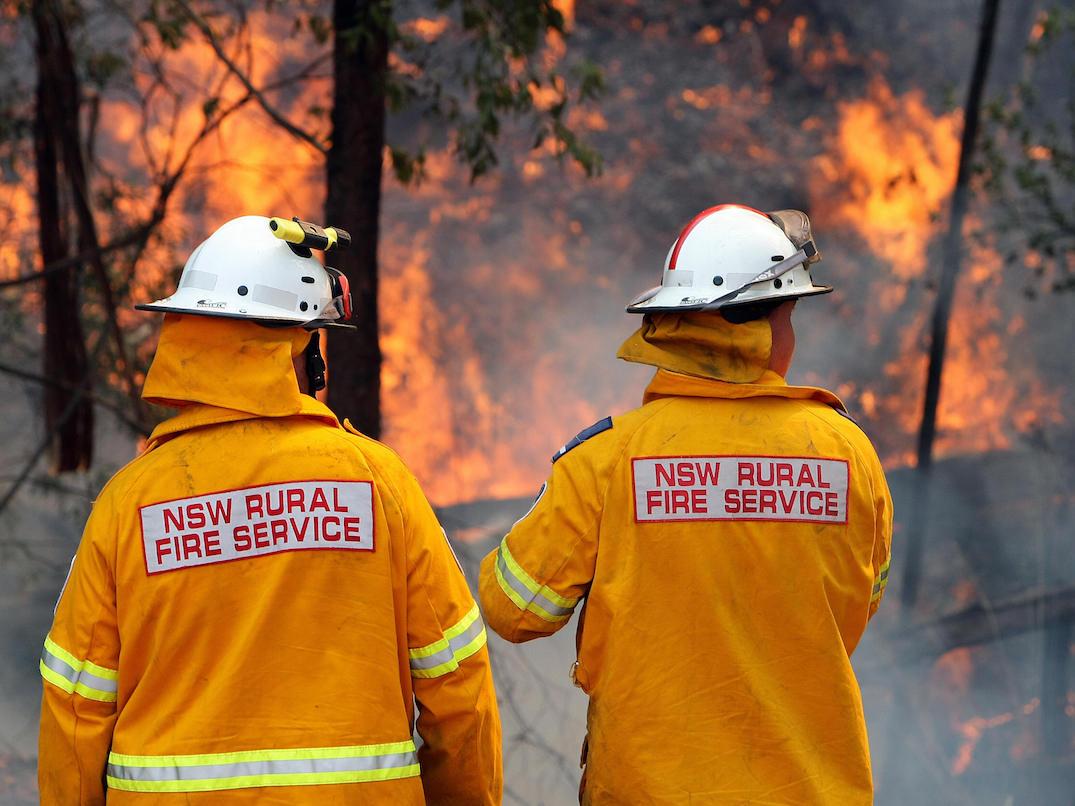 There are currently 49 blazes raging across NSW. 
It's feared up to 30 properties have been destroyed or "seriously damaged" in a massive bushfire in Northern New South Wales.
The NSW Rural Fire Service has spent the night battling the flames in the area around Rappville near Casino. 
Conditions have eased slightly, with Damage Assessment Teams being sent to the charred village to assess the destruction.
All up there are more than 49 blazes burning across New South Wales. Crews are hoping showers forecast will brings some relief to the unfavourable conditions.
There are also 15 bushfires burning across Queensland with one home destroyed at Laidly in the Lockyer Valley.  Another 60 were evacuated late yesterday, but crews managed to contain the flames just after 10:30 pm.
Check the RFS website for more information about the location of the fires and how to respond. 
SEE ALSO: 40km/h slow down rule axed on highways 
Written by Brynn Davis 
Image: Getty