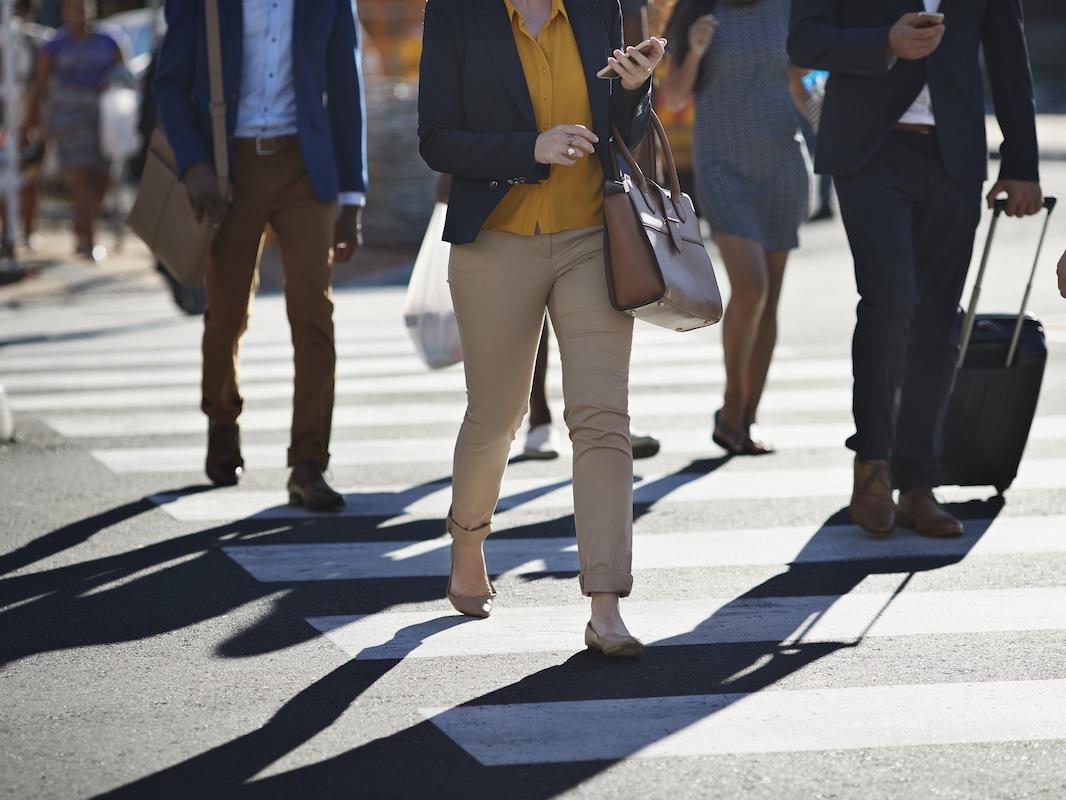 Watch out.
The Pedestrian Council of Australia has calling on the government to introduce a $200 on-the-spot fine for people who cross the road while looking at their phone.
The group claim using your phone while walking can be just as dangerous as a driver using their phone behind the wheel and believe a fine with deter individuals. And yes, distracted pedestrians can be fined even if their light is green. 
Speaking to news.com.au, the chairman of the PCA, Harold Scruby, explained:
"This behaviour is out of control. You only have to watch the behaviour of pedestrians in Sydney or anywhere in Australia to see that it is a modern phenomenon that's incredibly dangerous," he said.
"The penalties are currently very low for distracted pedestrians and they are rarely even enforced because it is often too difficult."
 Despite the upswing in discussion, police told 9 News that they are "currently not considering further offences for pedestrians that are distracted."