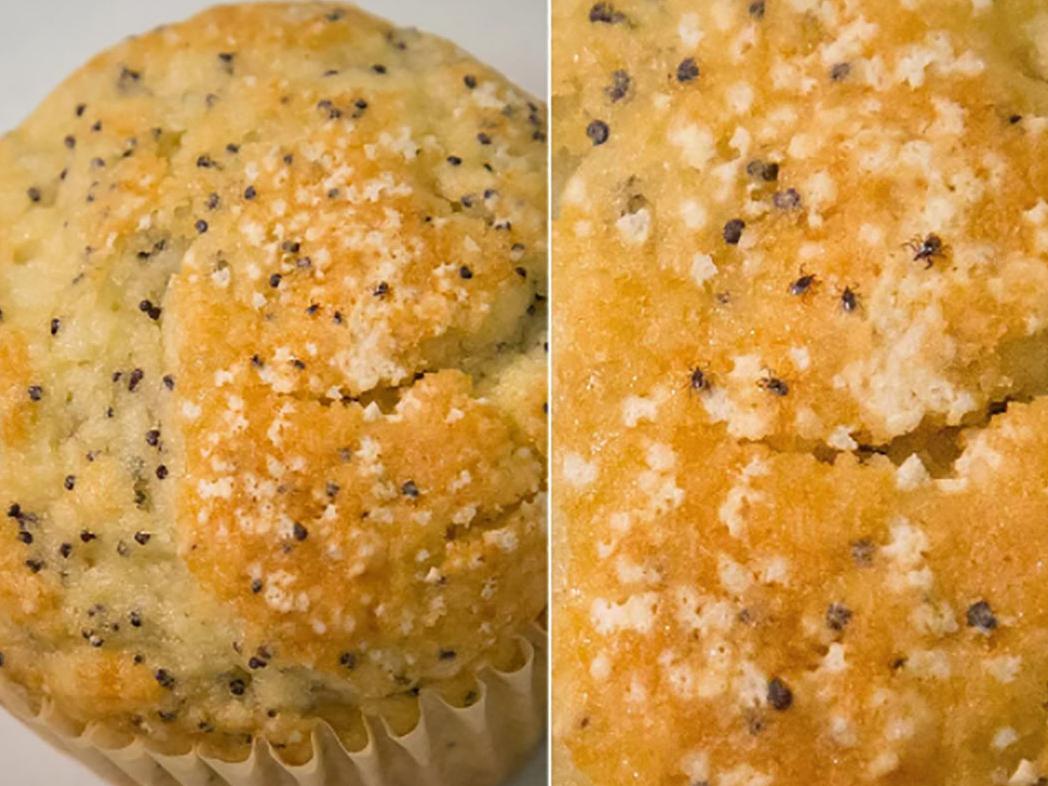 This makes us feel sick.
The Centres for Disease Control shared a picture today that made us not want to eat lunch.
The picture appears to be a delicious-looking lemon poppyseed muffin. 
But the close-up image and the caption reveals something disgusting.  
"Ticks can be the size of a poppy seed. Can you spot all 5 ticks in this photo? Learn how to prevent tick bites."
It's safe to say Twitter users were highly concerned.
"Great. Now can you do this with all the other high carb foods I should avoid forever?

"WHAT DOES EATING TICKS HAVE TO DO WITH TICK BITES CDC I'M BEFUDDLED."
The picture is to get their followers to click onto their article about ticks, but the post says nothing about checking your food for ticks.