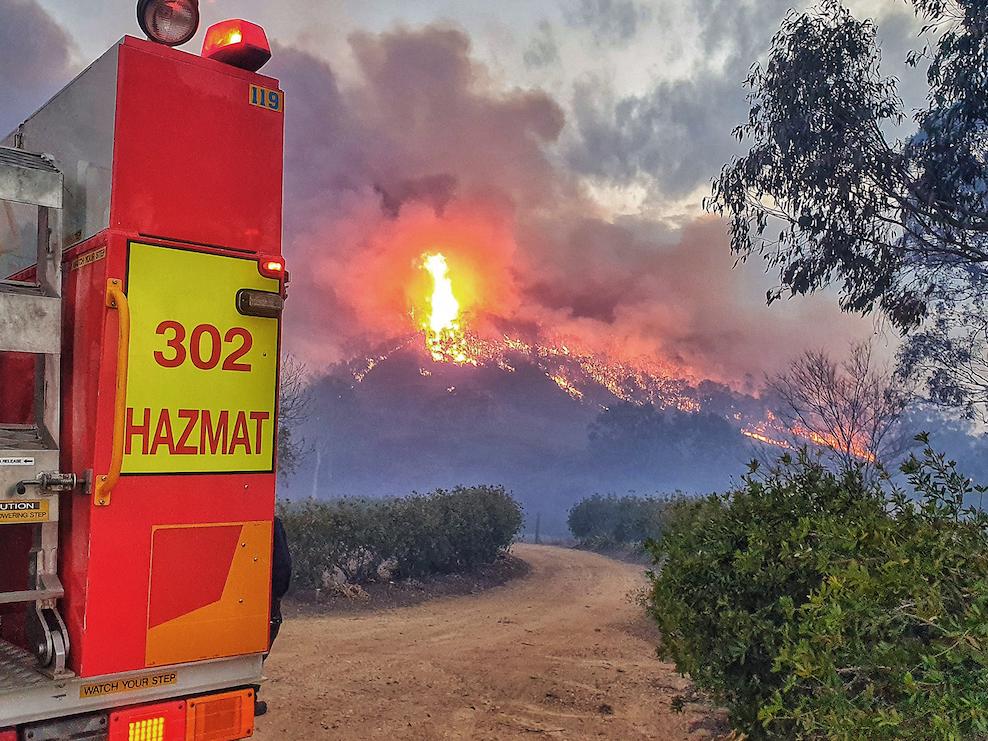 "Lives and homes will be at risk."
Catastrophic fire danger warnings have been issued for Tuesday 12th November for the Central Coast for the first time in history.
The danger warnings were announced today (Sunday 10th November) for the Greater Sydney and Greater Hunter areas due dangerous weather conditions that are expected to worsen over the next 48 hours.
High temperatures, strong winds and low humidity are expected to create a highly volatile environment for  fires that could cause widespread destruction.
"Catastrophic is the highest level of bush fire danger," the NSW Incident Alerts page warned.
"Homes are not designed to withstand a fire under these conditions. If a fire starts and takes hold during Catastrophic fire danger conditions, lives and homes will be at risk."
The NSW Rural Fire Service is warning residents in bushfire prone areas to leave their homes or properties on Monday night due to the high risk of destruction.
"For your survival, leaving early is the only option…do not just wait and see what happens. Make a decision about when you will leave, where you will go, how you will get there and when you will return.
"Homes are not designed to withstand fires in catastrophic conditions so you should leave early."
Central Coast residents are being reminded to review their bush fire survival plan, prepare their homes and families, and be aware of changing alerts and warnings.
SEE ALSO: Federal government promise increased drought relief for Aussie farmers 
Written by Kate Stevens
Images: Unsplash