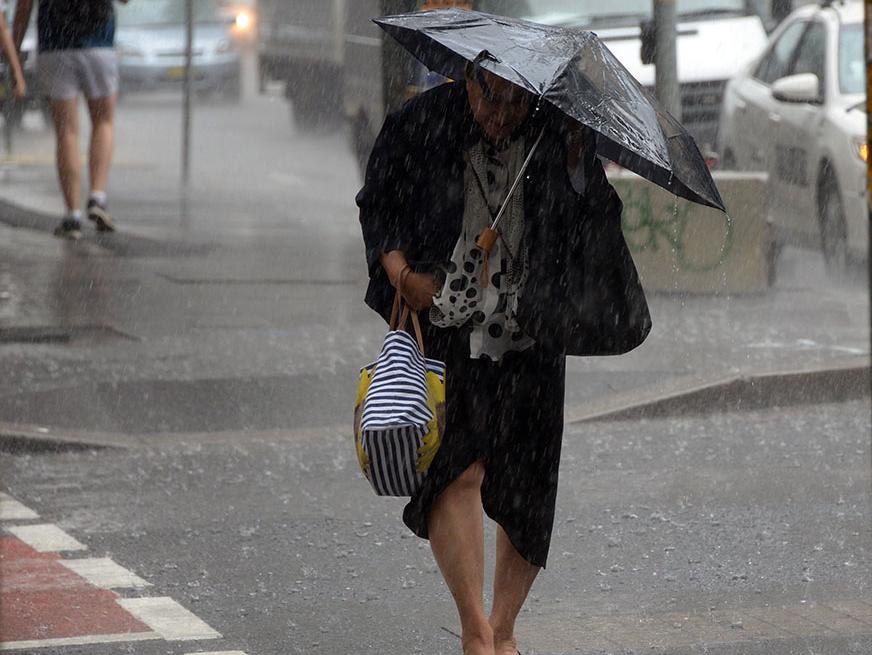 Brace yourselves!
Coasties! It's time to bring out the brolly and grab the gumboots because the Central Coast is being hit with some wild weather.
The warm summer-like days that we've been enjoying across the weekend have come to an abrupt end with HUGE downpours bearing down on the Central Coast as well as a sixteen-degree plummet in temperatures.   
According to the Buereau of Meteorology forecast, up to 85mm of rain could fall on the Central Coast between now and Thursday, with the heaviest downpours to fall across Tuesday and Wednesday. A gale force wind warning has been issued for these two days also.
The downpours have been accompanied by a massive plummet in temperatures with temps dropping from 29 degrees on Monday to a predicted max of 13 degrees today.
The wild weather is expected to continue until Thursday before a mostly sunny weekend.
SEE ALSO: World's biggest pelican approved by the Central Coast Council 
Catch up with Rabbit and Julie Goodwin with their podcast! 
Written by Kate Stevens
Images: Getty