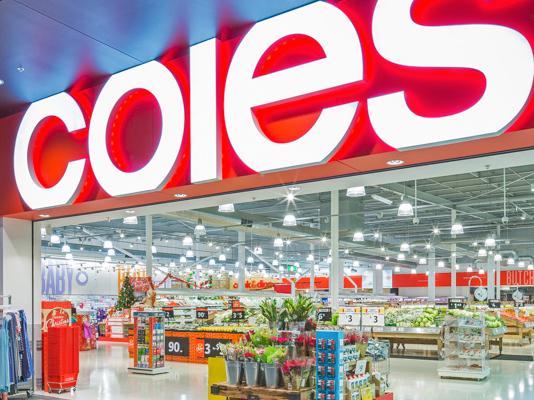 79 more stores will now participate in Quiet Hour. 
Coles supermarkets have announced the expansion of its 'Quiet Hour' to 79 more stores across the country after the concept was widely praised and utilised by those who struggle in high-sensory environments.
'Quiet Hour' will now be observed every Tuesday from 10:30am – 11:30am at 256 supermarkets across the nation – 79 more than in 2018.
The hour, which was first introduced in 2017, came about after a customer suggested that the bright lights and loud music would make it difficult for parents with children on the autism spectrum to shop.
Coles then partnered with Autism Spectrum Australia, and Quiet Hour was implemented across a number of stores in the country.
During this hour, lights are dimmed throughout the store, Coles radio is switched off, register and scanner volumes are reduced to the lowest level, no trolleys are collected during the time period, no PA announcements are made, free fruit is offered at the front desk, and train team members are around to support customers.
 Clinical Psychologist and Autism Spectrum Australia's National Manager Dr Tom Tutton said the concept can make a large difference to those with family members on the autism spectrum, and can make the weekly shop significantly less stressful.
"People on the autism spectrum can have heightened sensory awareness which makes shopping in a store with bright lights, loud music, unexpected voice overs, and the constant noise of cash registers, incredibly overwhelming," he said.
"These small changes make a significant difference and the highlight the importance of business becoming more aware of their customer's needs."
Quiet Hour is currently observed at six Coles supermarkets across the Central Coast including The Entrance, Bateau Bay, Wadalba, Green Point, Lisarow, and Umina Beach.
SEE ALSO: Crackdown on non-commuters parking in Gosford train station car park 
SEE ALSO: New stats show massive housing boom on the Central Coast
Written by Kate Stevens
Images: Getty