And there's two locations on the Central Coast! 
Still after that mini bag of Finish Powerball? Still scouring the internet for that tiny Nescafe Gold? Well, this might be your only chance to complete your collection!
Coles are holding Little Shop swap meets all over the country this Saturday to help parents and kids complete their set of the miniature products.
The Little Shop promotion, which will run until the end of August, allows shoppers to pick up one of thirty random toys for every $30 they spend. The collection has proven a massive hit with parents, with tens of thousands of posts appearing on Facebook groups and complete Little Shop sets being sold for hundreds of dollars on eBay.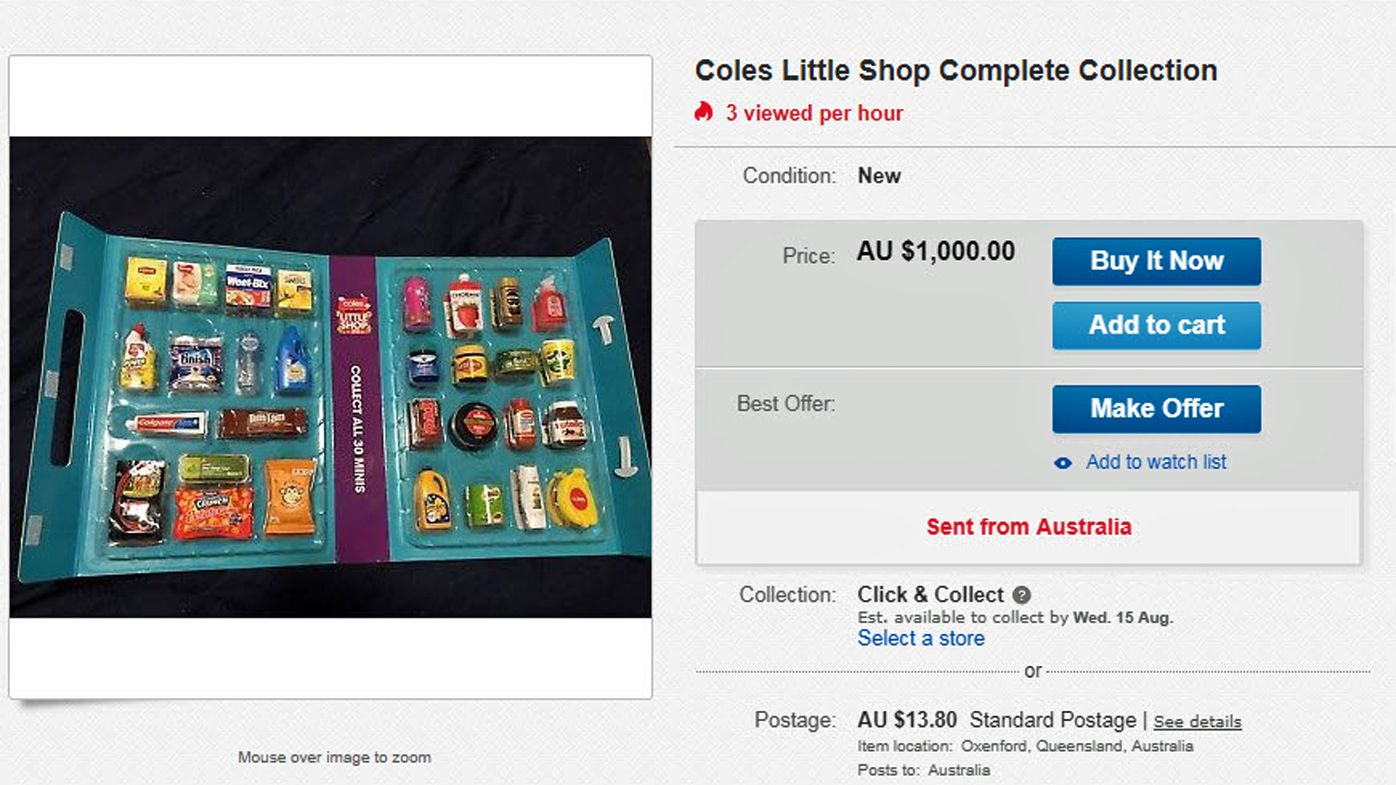 A Coles spokesperson announced that due to the popularity of the promotion, they would be holding a swap day at 37 supermarkets across the country on Saturday 11 August.
The day will run from 10am to 2pm.
Here are the NSW supermarkets that will be taking place in the swap day:
• Burwood — Wilga St & Shaftbury Rd, Burwood
• Westfield Eastgardens — Bunnerong Rd & Wentworth Ave, Pagewood
• Warringah Mall — Pittwater Rd & Cross St, Brookvale
• Penrith — Station St & Reserve St, Penrith
• Westfield Bondi Junction — 500 Oxford St, Bondi Junction
• Newcastle — 204 Union St, Newcastle
• Bateau Bay — The Entrance Rd, Bateau Bay
• Erina — Erina Fair S/C, Terrigal Dve, Erina
• Charlestown — 1 Smart Street, Charlestown
• Kellyville — Kellyville Plaza, 50 Wrights Rd, Kellyville
• Marketown — Marketown King St & National Park St, Marketown
SEE ALSO: 5 things you can do to help Aussie farmers in need
SEE ALSO: 10 things you should NEVER feed your dog 
SEE ALSO: The 5km bus trip costing Aussie tax payers $180 
Written by Kate Stevens 
Images: Coles