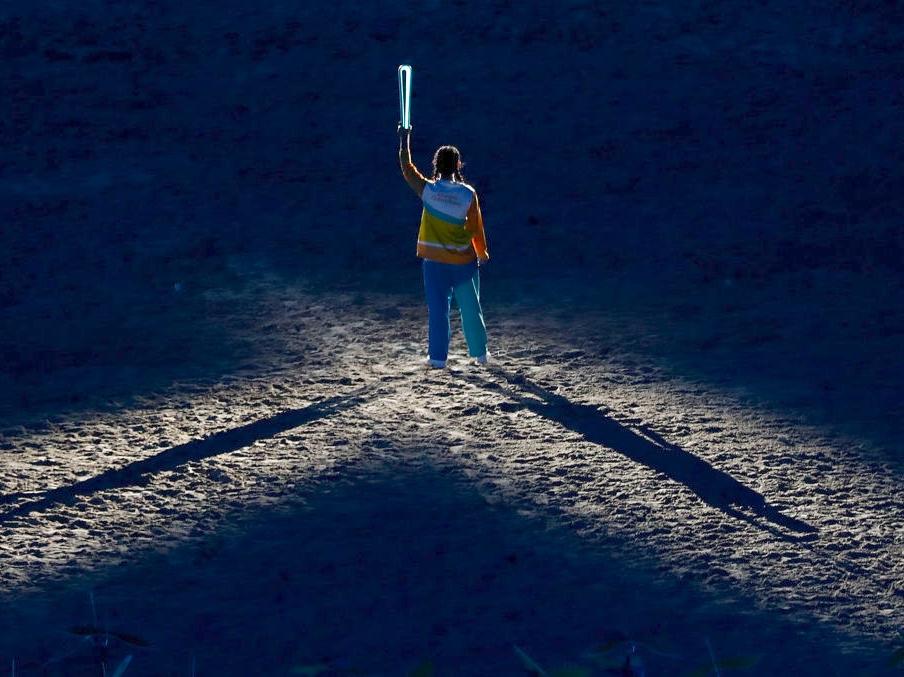 WHOA.
The Commonwealth Games men's 200m final ended in controversy on Thursday night with England's Zharnel Hughes dramatically stripped of his gold medal.
Runner-up Jereem Richards from Trinidad and Tobago was awarded first postion instead.
 Both men clocked 20.12 seconds but a photo finish was referred to in order to decide a winner.
Officials disqualified Zharnel explaining he impeded his competitor in the home straight as the pair made contact in the sprint for the line:
"I was coming up on him strongly and the hit threw me off my rhythm," Richards said.

"I had to slow down."
Images and video from the race appear to show Zharnel deliberately flinging his arm into Jereem after the pair made accidental contact as a result of the frontrunner staying on the inside of his lane.
An appeal was made against the disqualification but was ultimately rejected.
The news comes after Daily Mail reported 
that three Australian athletes
 have been banned from the Commonwealth Games for doping yesterday.
Australian Sports Anti-Doping Authority boss David Sharpe told Courier Mail that three Australians were banned from competing after being caught in pre-Games testing.
The mens' 100m final also had it's fair share of controversy with Twitter outraged over officials decison making.
Written by Ally Parker
Image: Getty / Hannah Peters, Getty / Dan Mullan