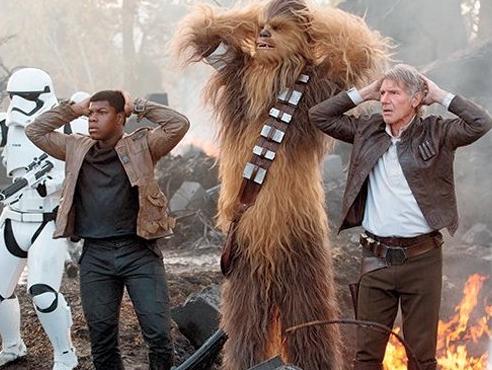 Movie lovers, assemble!
Film fanatics – you're probably going to need a lightsaber to help you fight off the urge to jump up and down when you hear this news.
Australia will soon get its own little slice of Hollywood with the major Disney-owned studio responsible for the Marvel films and Star Wars franchise selecting the country as the location for their latest studio.
In an announcement made by the NSW government last Monday, it was revealed that Visual effects company Industrial Lights & Magic would be setting up shop in Sydney over the coming months.
The company, which was founded by none-other than the cinematic mastermind George Lucas, has been responsible for big-budget special effects on famous franchises like The Avengers, Star Wars, Harry Potter, Jurassic Park and Pirates of the Caribbean.
Their filmography also includes much-loved films E.T., Back to the Future Part 2 and 3, Men in Black, and so many more we'd need the time stone in order to give us enough time to tell you about them all.
The new studio will bring in approximately 500 new jobs to the region, and hiring set to start immediately with recruits needed to work on the next Star Wars film that will be released in December 2022.
They're also tipped to be working on upcoming Marvel flicks Black Widow, Doctor Strange in the Multiverse of Madness and Thor: Love and Thunder.
The company will also create what has been called "jedi academy training programs" that will train hundreds of people in post-production visual effects…and would pretty damn cool on a resume.
Find out more about the company here.
Check out the available jobs here.  
SEE ALSO: Polly Waffle makes a comeback in Aussie supermarkets
Written by Kate Stevens
Images: Star Wars