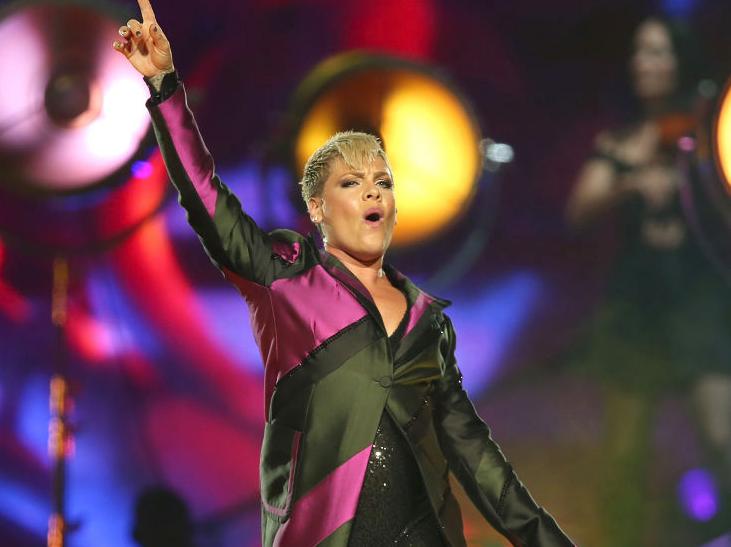 "How are they allowed to cancel a show half an hour before doors open"
P!NK has been forced to cancel three of her Sydney concerts (Friday 3rd, Monday 6th and Tuesday 7th) due to illness and hospitalisation and BOY has Twitter shown it's colours over the whole thing. Particularly, the last minute cancellation of Monday night's show.
On one side, fans were furious they'd travelled interstate or from regional areas to see the performance, only to rock up and find out the show was cancelled.
"
I get that

@

Pink

is sick but how are they allowed to cancel a show half an hour before doors open. 
We have family friends with us and it was her daughters first concert and now we are both hysterically crying and through my tears I'm trying to cheer up a heartbroken 5 year old" one Twitter user wrote. 
"Absolutely sucks that the whole reason we came to Sydney was for Pink's concert and it's been postponed (and we can't make it back down no matter the date). There's nothing we or she can do but at least we got a family trip to Sydney out of it I guess" anther complained. 
"Her management should be letting people know a lot sooner," one fan wrote on a recent Instagram post. "When your concert tickets are that expensive it doesn't matter if you are in hospital she has a whole team that would take care of stuff like this and they need to get their shit together and let people know. Not give 2 hours notice."
On Friday, Justin Timerblake stood up for the singer after similar responses criticising her on the beach in Byron Bay with her daughter Willow:
"As an artist who has had the fortune of sharing the stage twice on tour with this incomparable BAD** (once with 'NSync and once as a solo artist), I'm here to tell you that you won't find a harder working, more authentically talented (woman), and (someone) more thankful for her place on that stage and her fans than this woman," he wrote on social media.

"As a parent on tour as well, and an artist who LOVES their fans just as much and wants to give them an unprecedented experience... AND is currently battling an injury, a sinus infection, and trying to be the DAD I want to be too?? I say HATS OFF to you, my friend. I don't know how Moms/Artists like you exist."
Pink herself explained on Instagram that the snap didn't show her doctor's visits or all the "antibiotics, steroids" and other medications she was taking after coming down with a heavy cold. She also explained she was trying to be a mum too, to "a screaming baby in the middle of the night, every night, while mama gives him warm baths and tells her daughter everything is fine."
"What they don't show you in this picture is me drinking water and lying down while my friends try to entertain my 7 year old who is asking me why these creepy men are surrounding us and pacing back and forth and taking pictures of her every move," she added.
Thankfully, many other social media users have stood up for the singer following the latest cancellation, lambasting those who've criticised her decision.
SEE ALSO: 5 things you can do to help Aussie farmers in need
SEE ALSO: 10 things you should NEVER feed your dog 
SEE ALSO: The 5km bus trip costing Aussie tax payers $180 
Written by Ally Parker
Image: Getty