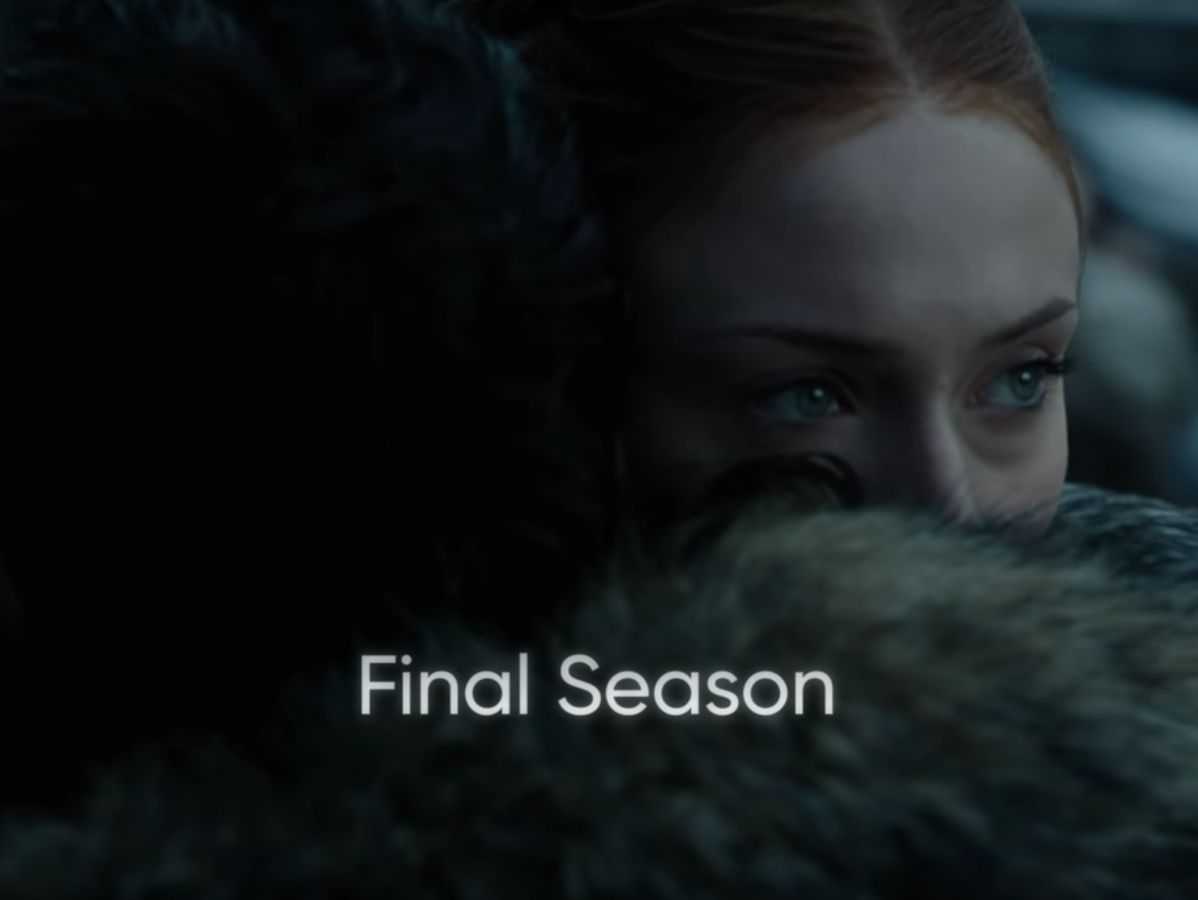 It's the tiniest preview ever - but we'll take what we can get!
Fans have been breathlessly awaiting the new (and final) season of record-breaking TV hit Game Of Thrones, scheduled to air in the first half 2019.
And US network HBO has teased the new series during a surprise video that aired in the US on Sunday night.
The trailer teased the cable network's 2019 line-up of shows - and while a few Game Of Thrones scenes were lifted from season seven - there was one shot that was brand new.
The shot, depicting Jon Snow (Kit Harington) hugging his on-screen sister Sansa Stark (Sophie Turner), was initially mistaken for old footage from their Castle Black reunion - but the shot is in fact from their forthcoming reunion at Winterfell.