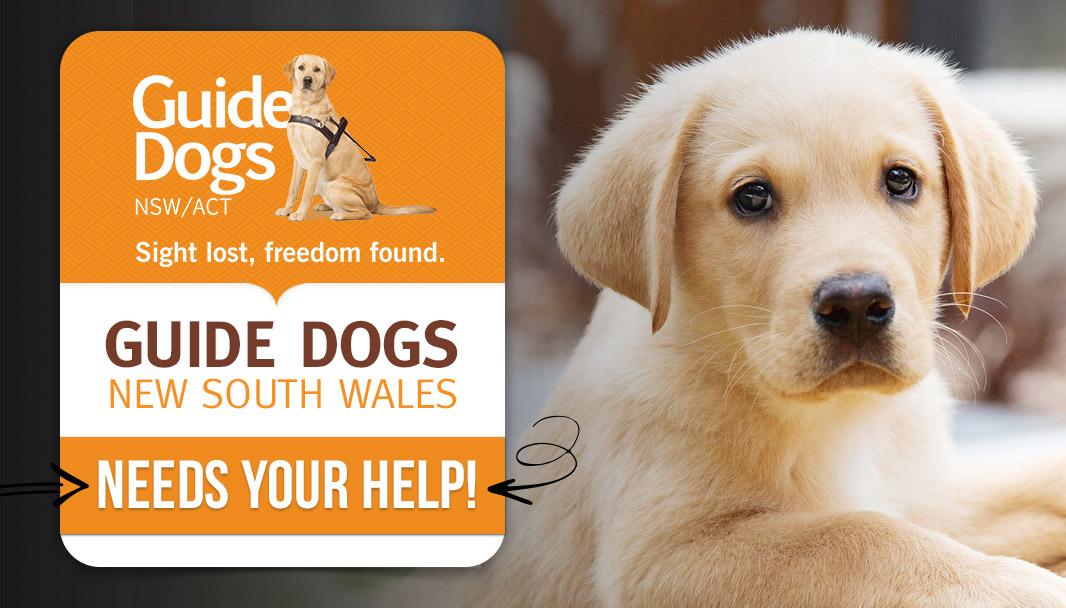 Next year in 2020, there will be more than 500,000 Australians living with sight loss for the first time ever. When you make a tax-deductible donation to Guide Dogs NSW/ACT, you can help ensure that no-one has to be left out of life because they are facing sight loss alone.
Will you help make sure they have a best friend by their side?
Donations of $2 or more are tax-deductible but you must make your donation by June 30 to receive your tax benefit this financial year. Please donate now at www.guidedogs.com.au
About Guide Dogs NSW/ACT
Guide Dogs NSW/ACT is the leading provider of services that enable people with sight loss to lead safe and independent lives, and stay connected to their communities. Services include Orientation and Mobility services and aids like long canes, Guide Dogs and electronic travel devices using as GPS technology. Guide Dogs NSW/ACT's other services also include community orthoptists, Low Vision Clinics, assistive technology, peer support, and more.
Visit www.guidedogs.com.au, call 1800 804 805, or follow us on Facebook, Twitter, Instagram or LinkedIn
Written by Chana Matchimbanpoth