The decision has caused outrage.
It's been a long time since we heard anything about this case. After the release of the hit Netflix series back in 2015, the world was eagerly waiting for updates regarding Steven Avery and his young nephew Brendan Dassey fighting the rape and murder charge of Teresa Halbach. However, since late 2016, it's all been quiet.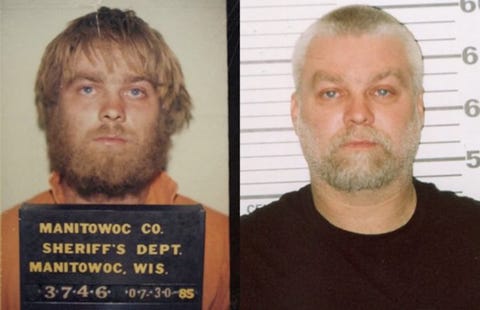 Until now.
On Monday afternoon, the Supreme Court decided that it won't review Brendan Dassey's case, which leaves in place the previous lower court ruling.
For those that need a refresher, Brendan Dassey confessed to the rape and murder of Halbach when he was 16 years old. However, much of Making a Murderer explores how this confession could have been coerced by authorities as Dassey was borderline intellectually disabled, and therefore easily manipulated.
The lower court ruled that his confession was valid, and he was jailed for the crime. The case then moved through multiple courts, until it reached the appeals court, that upheld that the confession as voluntary.
So, what does this mean for both Dassey and Avery's cases?
Well, Dassey's confession was integral in the trial and conviction of Steven Avery, as Dassey told authorities that he and Avery committed the crimes together. Without a retrial of Dassey's case, Avery's chances of release are low unless new evidence is discovered.
The second series, Convicting a Murder, is currently being filmed and will follow the law enforcement in their fight to have Dassey and Avery convicted.
SEE ALSO: People are outraged after airport cafe charges $10 for 'horrific' breakfast
SEE ALSO: These are Australia's most unreliable airports
SEE ALSO: Here's why some non-ginger haired guys get ginger beards 
SEE ALSO: A Queensland McDonald's is getting slammed over their new toilet rule
Words by Kate Stevens
Image: Netflix