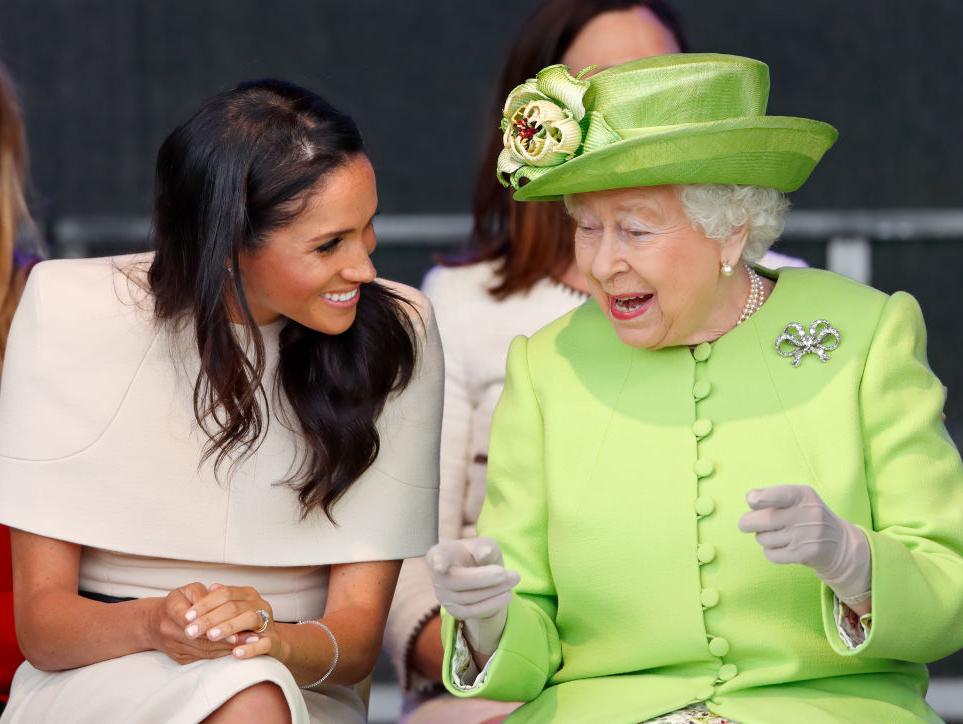 We love this! 
While we're fully aware that the world resembles something like a flaming pile of garbage at the moment, there are stories that emerge from time to time that manage to help us forget that. 
According to reports from the Daily Mail, the editor-in-chief at Majesty magazine, Ingrid Seward, has revealed that Meghan Markle's relationship with the Queen has reached a new level.
She is reportedly nearing nickname territory with the monarch. 
Seward shared that while it is customary to refer to Queen Elizabeth II as Your Majesty when addressing her for the first time, it is appropriate to use ma'am after that. However, for those who share a close relationship with the Queen, there is another name they can use.
"This [Ma'am] can be shortened to Mama, when Meghan gets to know her as Diana did," Seward told Grazia magazine. 
There is a line when it comes to familiarity, however:
"But never her pet name Lillibet, which is reserved for very close family and friend," she continued.
Is it just us, or is the image of Meghan calling the Queen"mama" the cutest thing ever?
Written by Stephanie Nuzzo 
Image: Getty Images