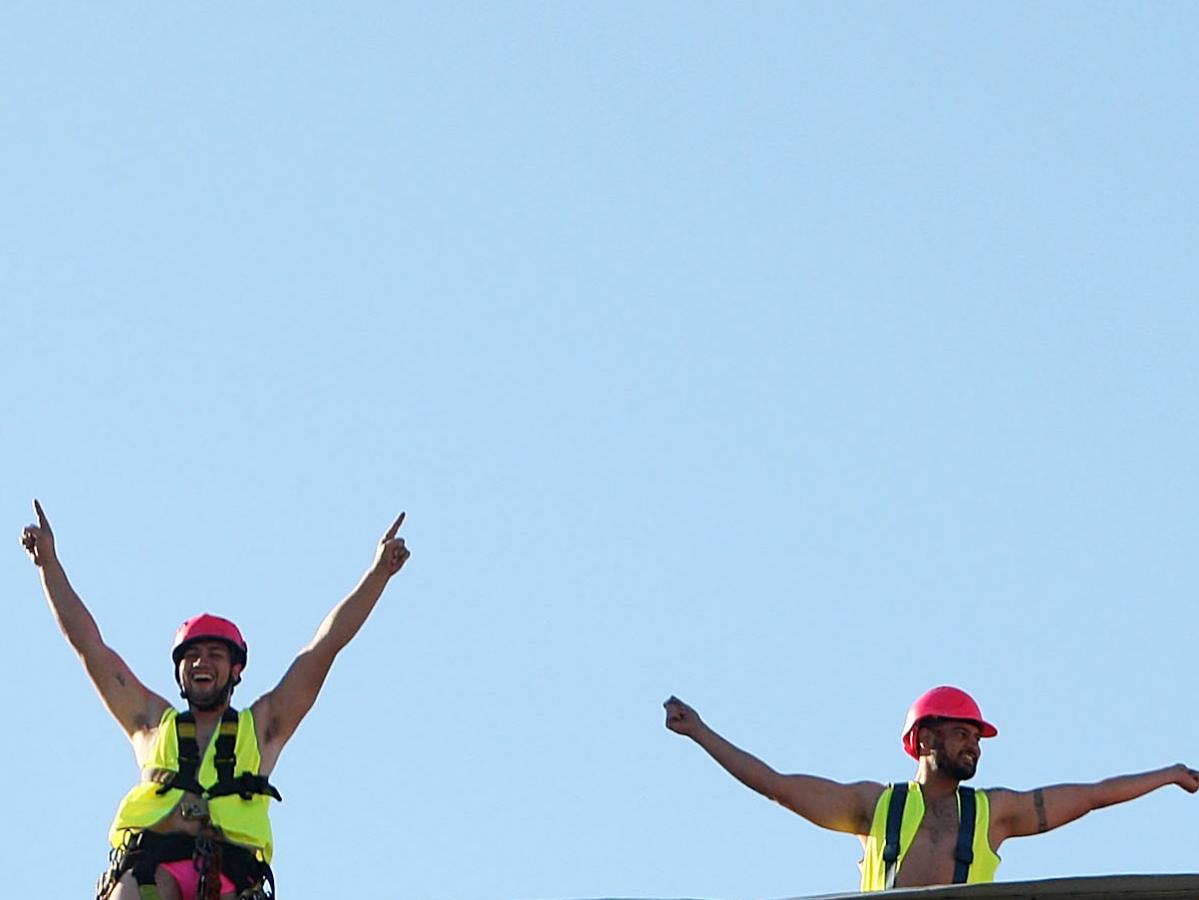 Their hourly rate is going up yearly.
There are definitely the downsides like starting work at 7am and working in whatever Mother Nature sends for the day.
But there are definitely the upsides such as the moola.
Yep, it's not just doctors and lawyers earning the big bucks, sparkys and plumbers are making I rain as well.
A newly released trade rich list for 2018 financial year has found revivalists from NSW has taken out the top spot with their charge-out rates.
They are pulling in a casual $95.21 per hour, up from $88.49 in the 2017 financial year.
According to job quote website ServiceSeeking's data, plumbers follow second earning $83.04 and electricians come in third place at $75.71 per hour.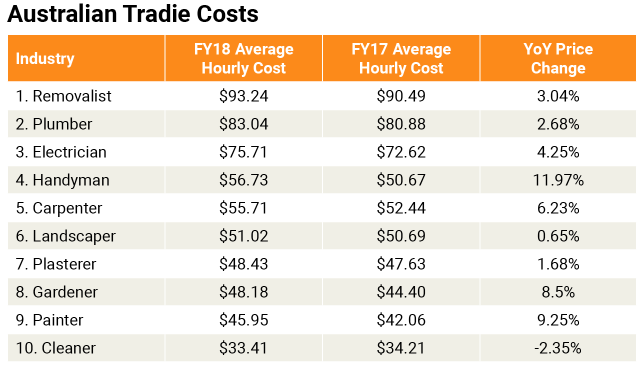 Let's look at it by location.
Removalists and plumbers are still taking out the top spots in NSW, SA and WA.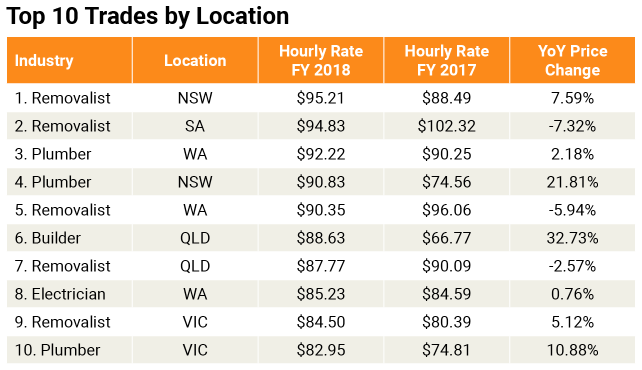 Starting to wish I had done a trade now...
SEE ALSO: This is why coke tastes better at Maccas
SEE ALSO: Flight attendants are judging you more than you think
SEE ALSO: Living in this Aussie suburb could earn you $600,000
Written by Christina Cavaleri 
Image credit: Service Seeker, Getty Images