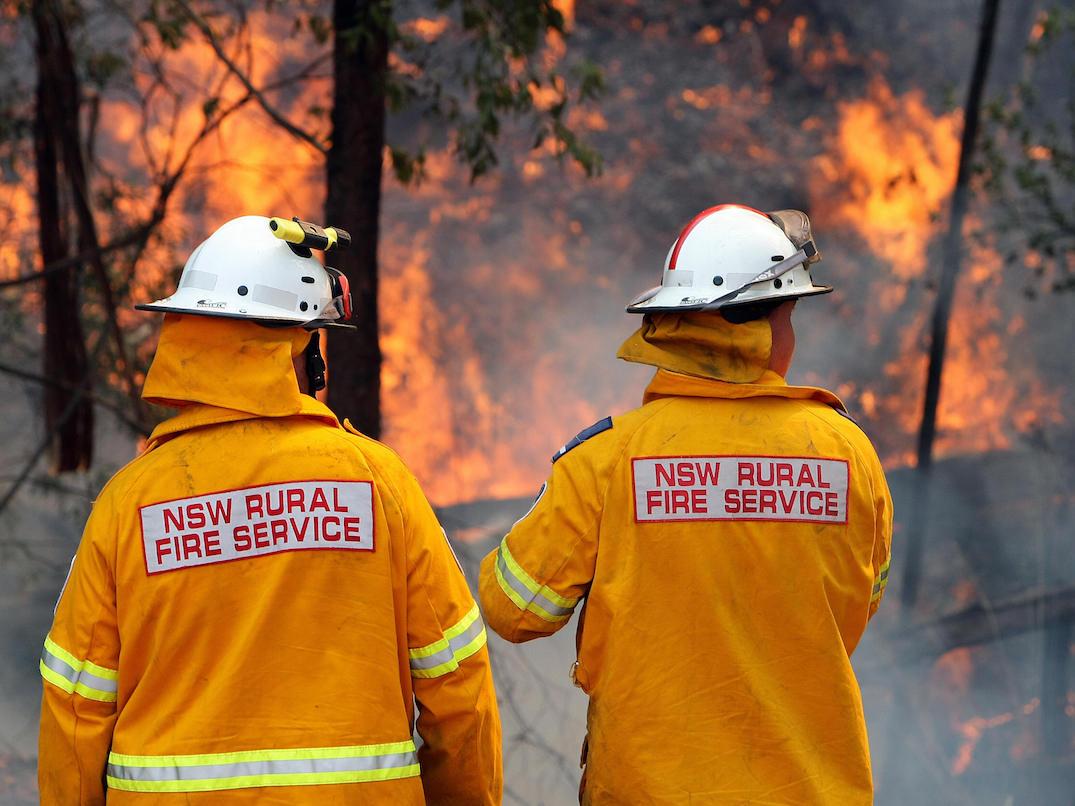 14 Central Coast suburbs have been warned to prepare for the 'impact of the fire'. 
The NSW Rural Fire Service has warned that the out-of-control bushfire in Gospers Mountain could reach the Central Coast during the week.
The fire, which is burning in Wollemi National Park and Yengo National Park, has grown 37,000 hectares since Friday, and is now covering an area of over 122,000 hectares.
It is currently burning throughout Wirraba, Mellong, Wollemi, and Womerah as well as Webbs Creek – the last of which is under 40 kilometres away from Gosford.
Central Coast District RFS spokesman Stuart O'Keefe warned that the fire could spread to the region in an interview with the Central Coast Express Advocate on Friday.
"It's more than likely going to run into the Central Coast area… just exactly we don't know," he said.
"The weather changes every day."
The RFS Central Coast District have since issued warnings for multiple Central Coast suburbs, advising residents to prepare for the bushfire to spread.
The areas covered in the warning are:
-        Those who live on either side of Peats Ridge Road, George Downes Drive and Wisemans Ferry Road
-        Gunderman
-        Spencer
-        Mangrove Creek
-        Upper Mangrove
-        Bucketty
-        Kulnura
-        Calga/Mount White
-        Peats Ridge
-        Glenworth Valley
-        Wendoree Park
"You should implement your bushfire survival plan and prepare your property for the possible impact of the fire as fire danger conditions are set to worsen next week," the RFS warned in a newsletter on Sunday afternoon.
"If you are in the proximity of the fire and not prepares – leaving early is the safest option."
Updates on the fire can be found here.
SEE ALSO: AirBnB hosts are offering their homes free of charge to those affected by the bushfires
Written by Kate Stevens 
Images: Getty