WHAT?!
The colourful, doughy blobs are the cornerstone of playtime for most of our childhoods, and now it's the cornerstone for our children's playtime.
But did you know that Play-doh was created for a completely different purpose?
As it turns out, the kid's product was originally designed as a wallpaper stain remover!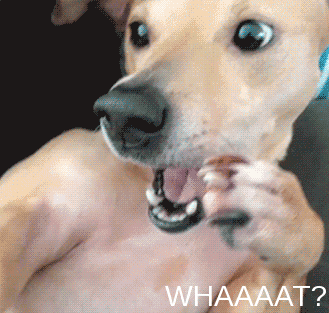 Play-doh entered the marketplace as a nameless, off-white wallpaper cleaning compound sold by a company called Kutol. However, as companies introduced wallpaper that could be cleaned with water and soap, the product was no longer needed.
With their product completely obsolete, it looked like Kutol and their compound was about to cease to exist. That is until they learned that a nursey school was using their product to make Christmas ornaments.
With no other options for the product, Kutol renamed themselves the Rainbow Craft Company, stripped the product of chemicals, and began selling their wallpaper cleaner as a toy.
Originally, it was only sold as the ugly off-white, but the other colours came along pretty quickly. Eventually, they were renamed Play-doh – and so the company we know so well was officially born.
So, we guess you could say this kids toy came about by letting kids play with cleaning chemicals?
SEE ALSO: Why you should NEVER put cotton buds in your ears
SEE ALSO: Macca's has introduced two new spicy menu items
SEE ALSO: The truth behind why restaurants don't split bill
Words by Kate Stevens
Images: Pixabay/Giphy