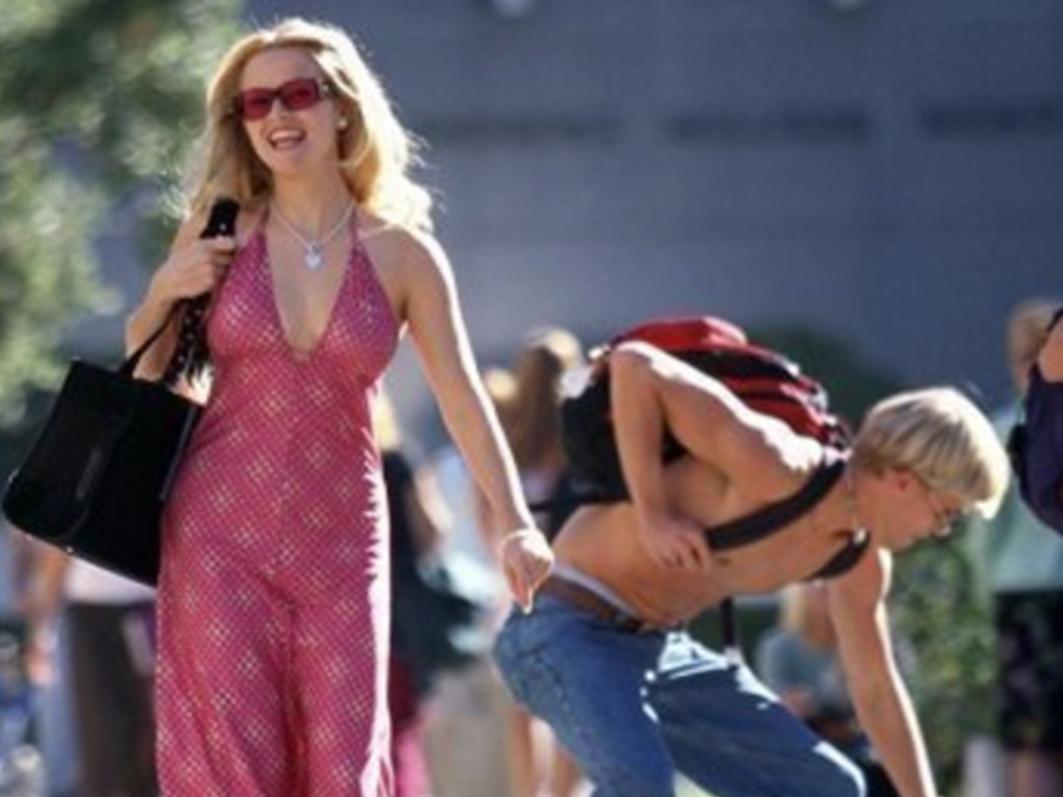 Snaps for Reese!
Can we just take a second to appreciate Reese Witherspoon?
She went to big shot studio executives in 2012 asking:
"What are you developing for women?"
She was constantly disappointed with the answers so she took matters into her own hands. 
And this woman is absolutely killing it. Her production company, Type A Films, is delivering projects like Gone Girl, Wild and Big Little Lies.
Now, reports are saying she could have another project coming up which involves, court rooms, pink fluff and a lot of snaps.
Yes, Deadline reports Witherspoon, who first appeared as Elle Woods back in 2001, is not far off signing a deal to star in and produce the long-awaited THIRD sequel.
The project is expected to unite Witherspoon with Kirsten "Kiwi" Smith and Karen McCullah, who wrote the big-screen adaptation of Amanda Brown's novel.
Even though these reports have not been confirmed, we can unfortunately confirm that Bruiser (real name, Moonie) will not be returning as he died in 2016. 
In an interview with James Corden last March Reese may have unintentionally given a hint at the potential plot:
"I think it would be kind of cool to see her, 15 years later. 

"Like, what's she doing now? ... But I need a good idea." 

 

SEE ALSO: Kensington Palace have released the official royal wedding photos

SEE ALSO: There's a theory about Monica and Ross from Friends and it's blowing our minds 

 

Written by  Christina Caveleri