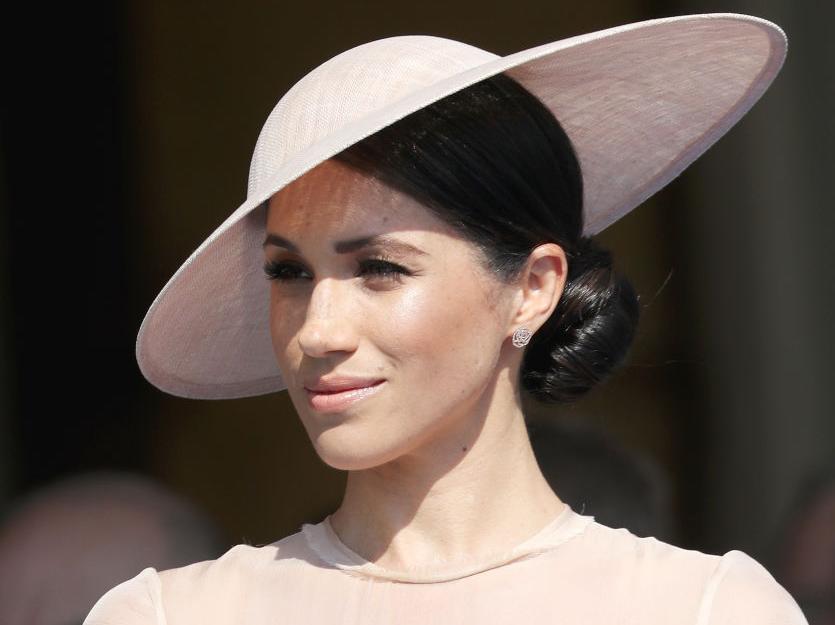 And it's not the Queen!
She's been wowing fashion critics and defying strict royal protocol with her outfit choices - but it turns out Meghan Markle's clothes are being selected by a member of the royal family.
And it's not the Queen signing off on her ensembles - it's none other than her smitten husband Prince Harry! 
The besotted Prince was outed as the secret decision maker behind Meghan's headline-grabbing choices by the Daily Mail,whose source said:
"Meghan is always asking Harry's opinion. She really wants his views.

"He gives his views on what he thinks looks best, rather than helping her follow royal protocol on hemlines or anything like that. The joke is that Harry is Meghan's surprise stylist."
After Meghan wore a halterneck dress by Stella McCartney to her wedding reception, representatives from the label have been called to Kensington Palace for future fittings.
"The special projects team at Stella McCartney are working on a few more outfits for Meghan, and Harry always comes to design meetings and fittings to give his opinions on the looks."
Meghan broke royal protocol yesterday by wearing an off-the-shoulder dress to the Queen's Trooping The Colour birthday event.
Meghan's next public appearance (and our next fashion obsession event) will see her join the Queen for the opening of the Mersey Gateway Bridge in Cheshire. 
SEE ALSO: Kensington Palace have released the official royal wedding photos
SEE ALSO: There's a theory about Monica and Ross from Friends and it's blowing our minds 
Written by Hayley
Image: Getty