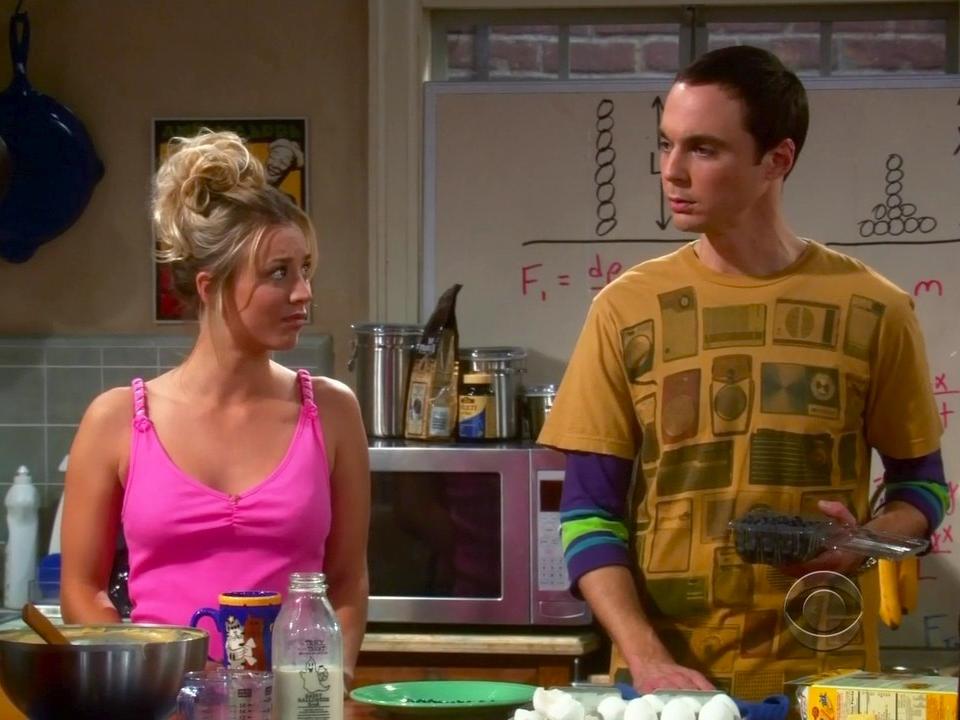 Aside from the obvious that is...
The announcement that all The Big Bang Theory fans have been dreading finally made landfall yesterday - the show is officially donezo.
Yup, despite rumours the series would continue into a 13th season, the final episode will air in May 2019.
Creator and executive producer Chuck Lorre has confirmed the news in a statement released on Wednesday:
"We are forever grateful to our fans for their support of The Big Bang Theory during the past twelve seasons."

"We, along with the cast, writers and crew, are extremely appreciative of the show's success and aim to deliver a final season, and series finale, that will bring The Big Bang Theory to an epic creative close."
While many have speculated that the show was cancelled for the glaringly obvious reasons: poor writing, stereotypes, overwhelming misogyny and the laugh track's leading role but reports have emerged today that this might not be (the entire) case.
Entertainment Weekly report that the series owner, CBS, were trying to negotiate two more seasons, but actor Jim Parsons (Sheldon Cooper) decided to walk away.
The publication reports that the two-year deal would have netted each cast member $69 million if they agreed to stay on which... is straight up bananas consider the poor laugh track is carrying the show. 
#justiceforlaughtrack
Kaley Cuoco took the Instagram yesterday to say she was "drowning in tears" following 
"This ride has been a dream come true and as life changing as it gets. No matter when it was going to end , my heart would have always been broken in two. Drowning in tears, we promise to bring you the best season yet. To the fans, our crew, families, Chuck Lorre, Warner Brothers , CBS, and everyone who has supported us for so many years, thank you. We are goin out with a bang."
Image: The Big Bang Theory / CBS
Written by Ally Parker