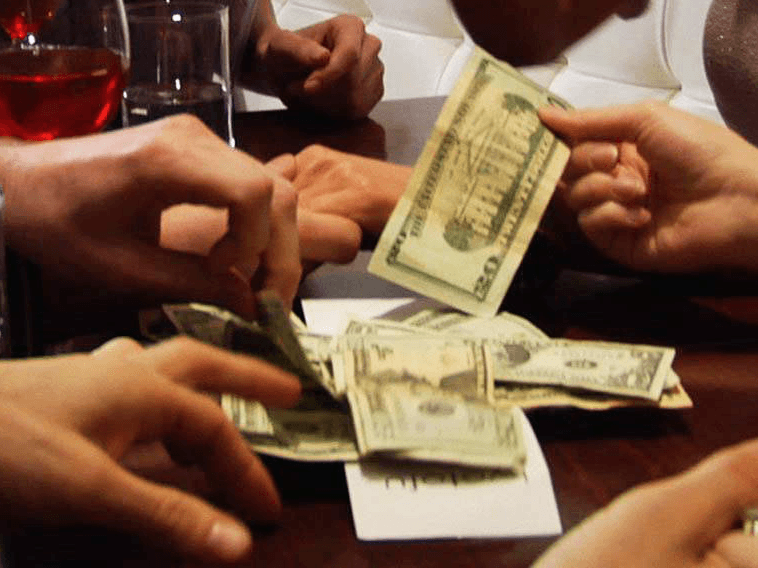 "No split bills" make life that much harder… here's why restaurants don't do them
We've all been there. Head out for pizza on a Saturday night with six of your friends, one person has a gluten-free base and the other has four cocktails. The bill comes… Awkward!
Split bills are actually an Aussie concept, and we do it for a number of reasons…
Card payments are more time-consuming to process than cash is, then there's the lack of tipping, and the biggest reason - the time it takes for staff to separately calculate an individual's total bill (especially for larger tables).
News.com.au spoke to Steve Kirkpatrick, venue manager at Sydney's NOLA Smokehouse & Bar about why he avoids it. 
"Unless you've invested in the point-of-sale software it's quite hard and time-consuming to split the actual bill

"We'll happily accept split payments - if it's a table of 10, say $300 from this card, $100 from that card - but we don't see the need to split the actual bill."
Griffith University finance professor Andre Worthington said -
"It's always a pleasant surprise to visit the US where wait staff don't bat an eyelid when splitting a bill for tables even of 20."'

 
SEE ALSO: This Sydney man is offering his house for free - but there's on condition
SEE ALSO: This is why coke tastes better at Maccas
SEE ALSO: Unlimited annual leave could be coming to your workplace 
Written by Christina Caverli 
Image: Getty