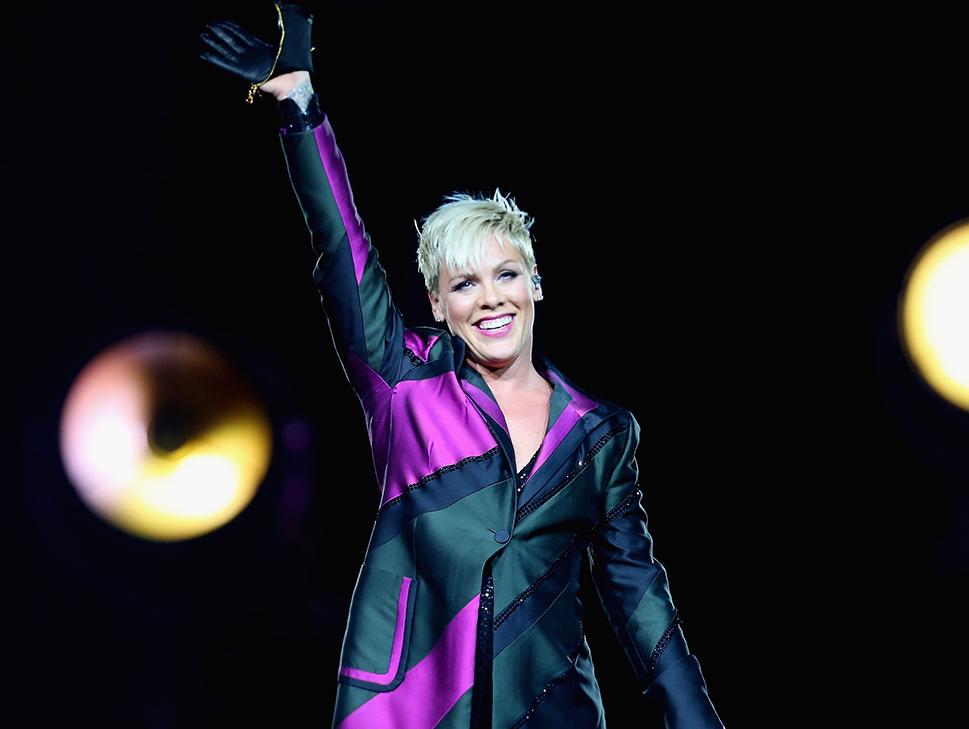 She was denied entry because of her wheelchair.
Music journo Marlena Katene was one of 115 people to secure a VIP experience for Pink's 'Beautiful Trauma' tour at Sydney's Qudos Bank Arena on Saturday.
The tickets gave Marlena, who has cerebral palsy, and her carer Bert Hibbert access to the standing area at the front of the stage, a space they have been to numerous times for other concerts.
Speaking with the Gold Coast Bulletin, Marlena said:
"I waited at 2pm and was seventh person in line so I was guaranteed a great spot."

"I choose the tickets for a simple reason — social engagement."
However, Marlena was told she wouldn't be allowed in the VIP area and was told to move to a wheelchair space in the bleachers.
Marlena and Bert questioned the decision and asked to speak to the person who made the decision as they had been in the same zone at Pink's Melbourne show with no issue. 
"We purchased tickets legally and nowhere was it stated that wheelchairs were not allowed."
Staff were unable to provide a policy for the decision and instead called the police over. 
In a video Bert is heard saying:
"If we wanted to be sitting we would have bought those tickets, we aren't asking for any special treatment."
The security officer says it's a house policy not to have chairs in the floor area.
"We have tried to accommodate you sir, regardless whether there is a policy or not it is out of our hands."
The pair was escorted out of the venue and told to remain 50 metres away from the stadium.
Marlena said:
"They took the tickets off us and removed our wrist bands — they attempted to remove our videos as well."

"I remained there, alone by myself with out any one to assist me to communicate, eat or drink.

"In my mosh-pit experience having a wheelchair creates an even greater level of respect on the floor."

"The social aspect is worth the VIP ticket price alone and something I would not experience in the wheelie section."
The pair was refunded for the ticket price, however, they're still out of pocket after flying from Gold Coast to Sydney. 
Marlena's reached out to Pink and is now seeking legal representation.
SEE ALSO: The popular country your Aussie passport can't get your into
SEE ALSO: The surprising reason behind Macca's yellow arches 
SEE ALSO: Harvard professor slams coconut oil as 'pure poison' 
Image: Don Arnold/WireImage
Written by Marni Dixit