Event Details:
November 8, 2019 - 9:00am

to

November 17, 2019 - 8:00pm
The Lakes Festival is set to return for it's 5th year bigger and better with more than 20 free events making a splash across the Central Coast from 8-17 November.
Presented by Central Coast Council, the popular annual 10-day Festival will feature a program of sporting, family, cultural, educational, art and live music events on and around our beautiful waterways. This year, there are over 20 events designed to activate, educate and celebrate our local waterways at seven different locations!
The Lakes Festival is a great opportunity for everyone to get out and about, rediscover places right on your doorstep, and celebrate with family and friends.
Check out the program below: 
Enjoy a leisurely kayak paddle on the Central Coast's beautiful lakes, followed by a bike ride along the shore - all while learning about the estuary's ecology from the experts! A wonderful free event! 
There are two Paddle to Pedal sessions:
Tuggerah Lake
When: Friday 8th November from 8am-4pm
Where: Picnic Point Reserve
Click here to book. 
Budgewoi Lake
When: Wednesday 13th November from 8am-4pm
Where: Lake Haven 
Click here to book. 
Ever wanted to try Stand Up Paddle Board Yoga? Well, now you have the chance to try it for free! 
There are four SUP sessions available:
- Picnic Point: Friday 8th November at 5pm
- Long Jetty: Saturday 9th November at 10am 
- Gosford: Friday 15th November at 4pm 
- Gosford: Friday 15th November at 5pm 
Click here to book. 
THE POLLINATORS is a cinematic journey following migratory beekeepers and their truckloads of honey bees as they pollinate the flowers that become the fruits, nuts and vegetables we all eat, and will be screened at the Avoca Beach Picture Theatre.
Where: Avoca Beach Picture Theatre
When: Friday 8 November 
Time: 7.30pm 
Find more info and buy tickets here. 
Climb aboard a charter boat and learn about the ecology and history of Brisbane Water. Bookings essential. 
Where: Gosford Waterfront (details confirmed on booking)
When: Saturday 9th November
Time: 8am to 12pm
Cost: Free
Book here. 
The fifth annual Toukley Arts and Craft Fair by the Lake is a fun day for the whole family with locally handmade arts and crafts, artwork, art bargain tables and lots more. The Gallery Café will also be open on the day. 
Where: Wallarah Peace Park, Wallarah Road, Gorokan
When: Saturday 9 November
Time: 9am to 2pm
Cost: Free entry 
Using river stones and materials provided you are invited to create your own 'Story Stone' by painting an image or symbol on stones using the lake system, fauna and flora as inspiration. Stones are then placed in a circle to create a beautiful mandala, bringing community and nature together in this temporary art installation. After the event the Story Stones will be donated to local pre-schools for use in their daily stories and activities. 
Where: Long Jetty Foreshore, Corner of Archbold Road and Tuggerah Parade
When: Saturday 9 November
Time: 10am to 2pm
Cost: Free 
'The Paper Factory' is a handmade papermill based here on the Central Coast, making a range of handmade paper and stationary from tree friendly materials. Using the only pedal powered hollander beater in Australia, participants will get to make new paper from 100% post consumer waste paper, in addition they can write a gratitude note to those in our military and emergency services. This is a fun interactive activity where you will learn the art of papermaking using traditional tools dating back thousands of years.
Where: Long Jetty Foreshore, Cnr of Archbold Rd and Tuggerah Pde
When: Saturday 9 November 
Time: 10.00am to 2.00pm
Cost: Free
Bring the kids to Long Jetty to showcase their artistic talent with watercolour painting on easel.
Where: Long Jetty Foreshore, Cnr of Archbold Rd and Tuggerah Pde
When: Saturday 9 November 
Time: 10.00am to 2.00pm
Cost: Free
Terrigal will come alive as we combine Australia's most popular female sport with one of Australia's most popular activities – introducing-Beach Netball! Teams of 8-10 with five players on the court at any one time, comprising either female teams or mixed teams, get to compete for the number one spot! Expect some fun in the sun on Terrigal beach with DJ's, give-aways, prizes, an after party and much more. Great to watch as a spectator even if you don't want to play!
Where: Front of Surf Club at Terrigal Beach
When: Saturday 9th November
Time: 10am to 3pm
Register here. 
Light Up The Lake is not to be missed! Be amazed by headliners Kingswood, Caravana Sun and Hot Potato Band, and some great local talent including Kris Morris Duo and Sunday Avenue. Fun activities will add to the sense of celebration in the air. Tuggerah Lakes will come alive this year with four floating and illuminated inflatables celebrating our regions Indigenous community. Finish the night watching the fireworks display that will literally Light Up The Lake!
Find out more here.
Where: Memorial Park, The Entrance
When: Saturday 9 November 
Time: 4pm to 9pm
Cost: Free Entry 
Colour Our Coast is a 5km fun run/walk and festival promoting health and wellbeing for young people across the Coast. Organised by Y4Y Youth Action Team and Central Coast Council this event for young people will be held on Sunday 10 November at Picnic Point Reserve, The Entrance. Wear white at the start and see what colours you finish the course in! The fun continues with live music, food, photo ops, skate demos, youth info and lots more!
An affordable and inclusive event open to all young people aged 12-24 across the Coast and supporting local youth charities.
Where: Picnic Point 
When: Sunday 10 November 
Time: 9am to 4pm 
Cost: $6.36 per entrant
Click here to register. 
Splash & Dash is back again as part of the Lakes Festival 2019! Join in the free activities with activities on the water with your inflatables, or enjoy the entertainment and food stalls. The kids will love it!
Where: Canton Beach Foreshore
When: Sunday 10 November 
Time: 10am to 2pm
Cost: Free
Join in as the Central Coast community celebrates the beautiful waterways and their surrounds. Learn something new, enjoy eco-friendly creative outdoor activities, or take part in guided tours around the lake as part of the week-long free programming! There's plenty of fun for under-fives and the young at heart. Bring your coffee, chillax in a deck chair and enjoy the activities on offer! 
The Pop-Up Creative Precinct will be at Mackenzie Reserve in Budgewoi from Monday 11th November to Saturday 16th November!
The pop-up precinct will include free activities like:
- Tai Chi
- Nature storytimes
- Eco-crafts for kids
- Mums and Bubs fitness classes
- Circus classes for kids
- Upcycling workshops
- Guided shoreline walks 
Click here to view the full creative precinct program!
Park Feast Food Truck Festival will return to Gosford Waterfront! Find over 20 of your favourite food trucks and dessert stations, amusement rides and live music across both days. Families can kick back, relax and enjoy the water views whilst tasting their way around the best food trucks on offer! Pet friendly and ATMs on site. Park Feast is an alcohol free event.
Where: Gosford Waterfront
When: Friday 15 and Saturday 16 November
Time: 4pm to 9.30pm on Friday and 12pm to 9.30pm Saturday
Cost: Free Entry 
If trail running is your passion and you're looking for an event offering trails with beautiful coastal views and a variety of terrain, you've come to the right place! Bouddi Coastal Run is a 14 kilometre and 21 kilometre trail run in Bouddi National Park! The scenery is spectacular with pristine beaches, rainforest and a marine park. With a great combination of smooth trails, sand running, rocky terrain, cliff top trails and hills, what more could you ask for? The course takes in the sites of Putty Beach, Gerrin Point, Maitland Bay, Bouddi and Bombi Point. This is one trail running event not to be missed!
Where: Bouddi National Park, Putty Beach, Kilcare Heights NSW 2257
When: Saturday 16 November
Time: 7am to 2pm
Cost: $30 - $105
Buy tickets here. 
The ever so popular Budgewoi Festival is returning to the Central Coast! An amazing day filled with delicious food stalls, retail stalls, roving entertainment and craft activities. There will also be live entertainment on a stage out on the water! 
There will also be plenty of activities taking place in the Creative Precinct including: 
-Tai Chi
-Kayaking tours
- Nature storytelling 
-Environmental talks
- Walk, talk and draw tours
- Craft activities
- Circus workshops
- Talks and displays by the Australian Reptile Park 
Click here to view the full creative precinct program!
Click here to find out more about the Budgewoi Festival! 
NOTE: THIS EVENT IS NOW SOLD OUT 
On Saturday 16 November 2019, one of the NSW Central Coast's most iconic landmarks, Norah Head Lighthouse will host a boutique music, food and wine gathering featuring some of Australia's finest musical acts including headliner Xavier Rudd and The Sea Gypsies, matched with boutique wines and locally sourced gourmet food. 
Where: Norah Head Lighthouse, 40 Bush Street, Norah Head NSW
When: Saturday 16 November
Time: 2pm to 10pm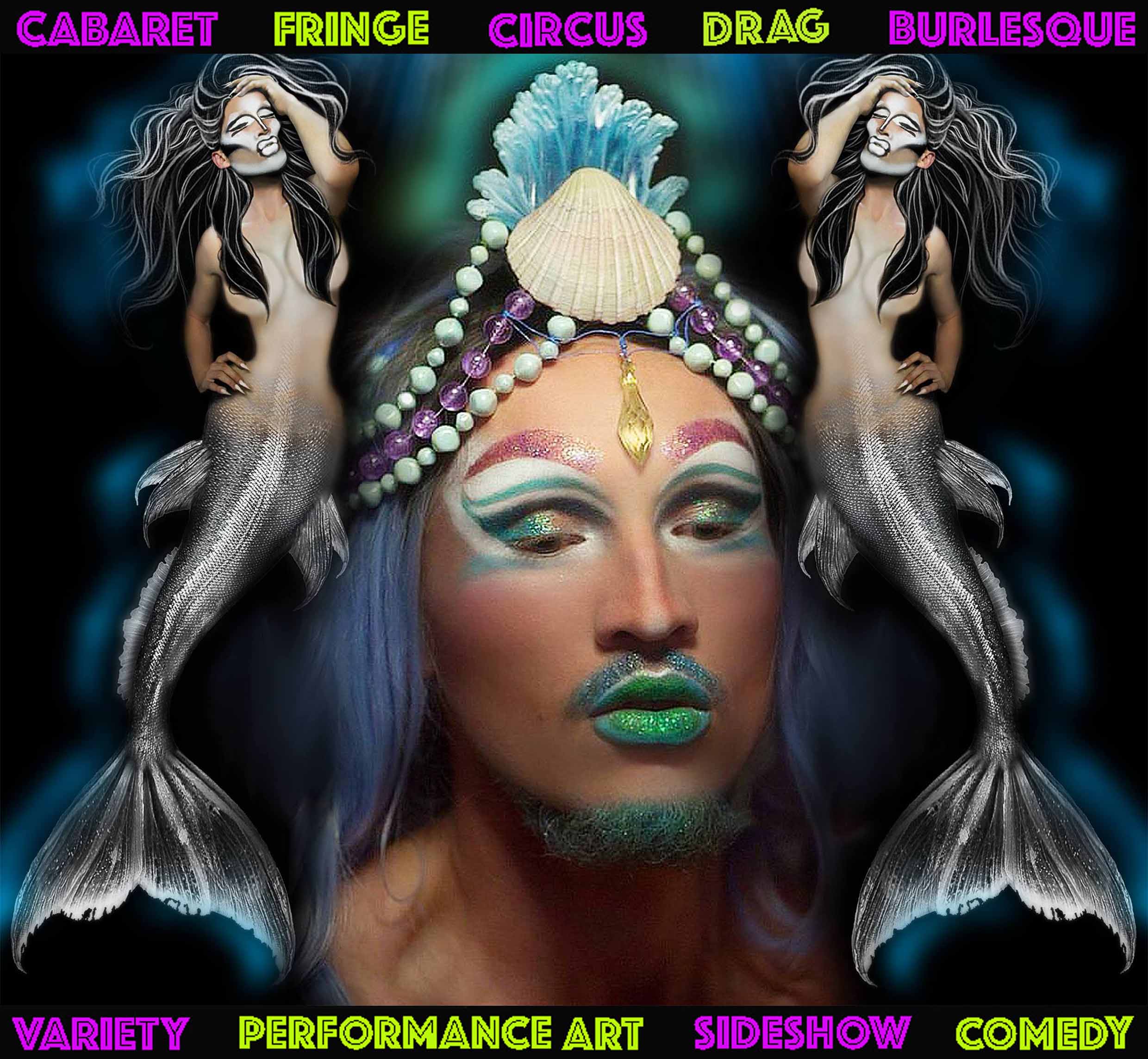 After a sold out 2018 Clambake cabaret, the Naughty Noodle Fun Haus is back with a brand new show! A fresh delivery of some of the most magnificent and unusual creatures on earth. Take a deep dive into the underbelly of Cabaret, where iridescent creature beauty knows no bounds. Over this Lakes Festival ensure you plunge into the platter of underwater oddities that your local Fringe, Performance Art, Drag, and Burlesque mongers are dishing out for your peninsula pleasure. 18+ event. Bookings essential.
Where: WADHAYI, Ettalong – corner Broken Bay Road and Karingi Street, Ettalong Beach NSW 2257
When: Saturday 16 November
Time: Doors open 7.30pm for 8pm show
Dress Code: Under water fantasy
Cost: $33 - $38
Click here to buy tickets!